Air Purification Systems Available to Homeowners in St. Petersburg, FL
If you want to feel confident that you are breathing in safe and clean air in your home, an air purification system is a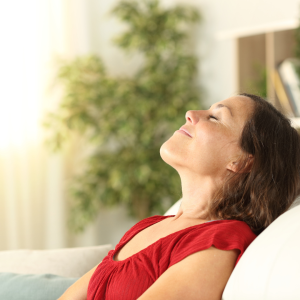 smart investment. These systems use fans to force air through a dense network of fine fibers that trap air particles. This is an effective filtration system in an air purifier that can help remove dangerous particles from the air, including allergens, smoke, and mold.
If your St. Petersburg, Florida, residence could benefit from an air purification system, turn to the professionals at Mueller Remodeling. We are a full-service home design-build firm dedicated to providing flawless workmanship, unmatched customer service, and high-quality materials. Our team proudly installs air purification systems that homeowners can rely on.
How Do You Determine Which Air Purification System Is Right for You?
When searching for an air purification system that will effectively clean the air of your indoor living spaces, consider the Association of Home Appliance Manufacturer's (AHAM) standards for measuring an air cleaner's overall efficiency. This may be defined by the Clean Air Delivery Rate (CADR), which helps determine the total amount of clean air a system delivers in a specific area—with separate scores that factor in tobacco smoke, pollen, and dust pollutants.
Additionally, consider the two-thirds rule. The CADR of your air purification system should be equal to at least two-thirds of the room's area. And using a system that has a high CADR will clean the air more often and faster.
Contact Us
To learn more about the air purification systems we offer to homeowners in St. Peterburg, FL, contact Mueller Remodeling today. We look forward to working with you and helping you find the perfect system for your home.