Mueller Remodeling Has the Expertise Required to Make Your Whole House Remodel in Clearwater, FL, a Resounding Success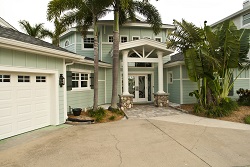 Do you like your neighborhood but feel dissatisfied with many aspects of your St. Petersburg, Florida, home? Rather than having to leave your current location and deal with the many hassles associated with moving, you can have Mueller Remodeling carry out any home improvements that you desire as part of a whole house remodeling project.
Mueller Remodeling's experienced team will work closely with you to determine exactly how your home should look and function to help you live the life you want. Then, drawing upon our decades of remodeling experience, we'll create custom plans to overhaul your entire house.
Whole house remodeling offers distinct advantages compared with gradually remodeling different rooms in a piecemeal fashion, particularly since we'll take a holistic approach to ensuring that the living spaces in your home will complement each other both in form and function. We can transform any sections of your home as part of your whole house remodel, including:
Bedrooms
Living rooms
Dining rooms
Garages
Gain a Brand-New Home at Your Existing Address
Life's too short to spend it in a home that doesn't bring you joy. If you agree, contact Mueller Remodeling today to explore the possibilities that a whole house remodeling project has to offer. We'll promptly schedule your free consultation in St. Petersburg, FL, at your earliest convenience.