Make Your Garage Addition in St. Petersburg, FL, a Success With Mueller Remodeling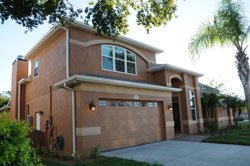 If you want to have your garage addition handled by a company known for delivering outstanding results, then look to Mueller Remodeling. We're a family-owned and -operated remodeling company that's ready to design and build the perfect garage for your home in St. Petersburg, Florida. With our team's creativity and wide-ranging capabilities, you will be able to have any type of garage you can imagine.
One option is to build your garage attached to your home, so you will have dry passage between your car and your home when it's raining. Or we can construct a freestanding garage, if that's what would make the most sense for your property. Either way, your new garage addition will be designed to complement your St. Petersburg, FL, home, providing you with the functionality you want while also making sure that your residence looks attractive.
And, if you would like to use your garage as more than just a place to park cars and store belongings, we're garage builders who can customize the structure for virtually any use you have in mind. We can build a garage addition that you can use as a:
Workshop
Exercise room
Office
Kids' play area
The first step toward planning your garage addition is scheduling a free consultation with Mueller Remodeling at your home in St. Petersburg, FL. You can call us at (727) 397-1063 to set up a day and time that works for you. At this meeting, we can discuss your wishes for your home and the many different design options that are available. We look forward to getting this exciting project underway.