Have a Water Treatment System Installed at Your St. Petersburg, FL, Home
Clean water is essential. Whether it's for cooking or a refreshing drink, there is no denying that we cannot go without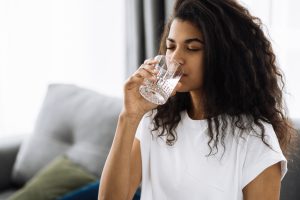 having safe and clean drinking water in our homes. And having a water treatment system installed at your residence can help ensure that your water is adequately filtered and free of harmful elements.
Mueller Remodeling is a full-service home design-build firm that proudly installs water treatment systems for St. Petersburg, Florida, residents. When you partner with our skilled and experienced team, you can rest assured that we will complete your project with unmatched workmanship and first-rate customer service every step of the way.
NSF-Certified Water Treatment Systems
When choosing a water treatment system, you want to select one that meets National Sanitation Foundation (NSF) standards. This certification confirms that a product meets strict guidelines for public health protection.
Additionally, all NSF products have undergone rigorous testing, ensuring that they are reliable and safe. NSF certification is also a recurring process, which requires manufacturers to continuously provide quality products.
All of the water treatment systems we offer are NSF certified. Therefore, when you partner with us, you can have peace of mind knowing your system has met strict health and safety regulations.
Let's Get Started
Contact the professionals at Mueller Remodeling to learn more about the water treatment systems we install for homeowners in the St. Petersburg, FL, area. We look forward to working with you!