Design/Build Home Remodelers Serving Communities Throughout Pinellas County, FL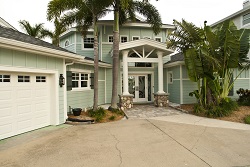 Pinellas County is a fantastic place to live, with its beautiful natural environment, abundant cultural activities, and endless supply of sunny days. At Mueller Remodeling, we take enormous pride in having been the preferred home remodelers for countless Pinellas County residents since our founding in 1990. In that time, our team has transformed homes in many different parts of the county, from St. Petersburg to southern Clearwater and throughout the Gulf Beach communities. Our service area includes:
How Our Experience Working in Pinellas County Benefits You
Knowing that we have several decades of experience serving Pinellas County, you can trust that you're working with established home remodelers who have deep ties to the local community. Additionally, our experience working with the local building department enables us to acquire permits, arrange inspections, and comply with all relevant building codes in a reliable fashion. Our in-depth experience complying with FEMA regulations that pertain to coastal construction is also particularly useful to the many homeowners we serve who live on waterfront property.
Learn More About Our Home Remodeling Services
Do you have questions regarding whether we serve your section of Pinellas County or can upgrade your home the way you want? Contact Mueller Remodeling today. We believe that once you begin working with our team, you'll quickly understand why we're regarded as the preferred home remodelers for so many area residents.