Custom Home Remodeling Services in Gulfport, FL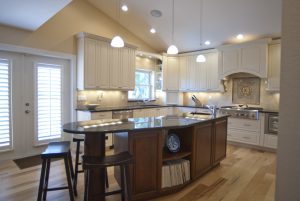 Your lifestyle is uniquely yours. So, your home should be as well. If you agree, consider how Mueller Remodeling's custom condo and home remodeling services can turn your Gulfport residence into a space that enables you to live the life you want.
Our family-owned design/build company has been remodeling homes in Pinellas County, Florida, since 1990, and we specialize in carrying out one-of-a-kind renovations. While many companies would struggle to perform such personalized work, preferring instead to steer you toward generic designs that you could find at countless other homes, Mueller Remodeling's team welcomes any challenge. We have in-depth experience with all aspects of home remodeling, including:
Furthermore, having worked extensively in coastal areas, Mueller Remodeling understands the special considerations that come into play when remodeling homes near the water. For this reason and more, you can trust that your home remodeling project is in good hands with our award-winning team.
Our Design/Build Process
From start to finish, Mueller Remodeling provides a more personalized service than you would likely receive from other home remodelers. For example, we recognize how helpful it is to see your options in person when deciding what materials you want to incorporate into your remodeling project. So, to the extent possible, we'll show you samples of the materials you're considering so you'll know exactly how they look and feel, rather than having to rely solely on looking at photos in a catalog.
A thoughtfully executed condo and home remodeling project can greatly improve your quality of life. So, partner with a renovation team that cares as much as you do about ensuring outstanding results. Contact Mueller Remodeling today for more information about the design/build services we offer in Gulfport and neighboring communities in Pinellas County, FL.