Choose a Remodeling Contractor That Understands FEMA Regulations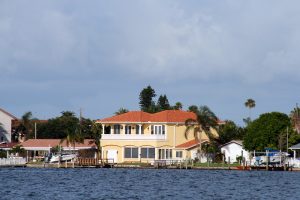 It's quite understandable to want to live near the coast. Views of the water and the relaxed pace of beach living make coastal areas some of the most desirable places to live. However, with these fantastic benefits come extra considerations for homeowners—namely, having to comply with the special regulations that apply to homes built near the coastline, including the regulations established by the Federal Emergency Management Agency (FEMA).
What Are FEMA's Regulations for Coastal Construction & How Do They Affect You?
To minimize losses related to flooding, FEMA has a variety of regulations pertaining to construction in coastal areas. These regulations are enforced by local communities so they can participate in the National Flood Insurance Program, which allows community residents to purchase federally subsidized insurance.
FEMA regulations are focused primarily on elevating the habitable portion of structures above flood waters. Flood Insurance Rate Maps define flood risk by zones, and each zone has its own special construction requirements. According to FEMA regulations, in these zones the areas of a home below the "Base Flood Elevation" can be used only for parking, storage, or access. And if the cost of a renovation project exceeds or equals 50% of the structure's market value, the existing structure must be brought into compliance with FEMA regulations.
Why You Need a Home Remodeling Contractor That's Well-Versed in FEMA Regulations
There's a lot of information a remodeler must know to comply with FEMA regulations, and failing to properly adhere to these regulations can be disastrous for you. Because contractors that don't often work in coastal areas tend to lack this knowledge, it's advisable to focus your search on companies that have performed a significant amount of work in your community. Local jurisdictions have different approaches to applying the 50% rule, and remodelers who have previously gone through the permitting and inspection process in your community should have a solid understanding of what improvements will or will not be deemed acceptable.
A knowledgeable contractor will also know exactly what features are prohibited below the Base Flood Elevation in your area. So, the company can steer you away from including electrical outlets, bathrooms, appliances, and other forbidden design elements. You may also need your contractor to clarify what features you're required to include—for example, in certain areas, walls below the Base Flood Elevation must have openings that will permit the entry and exit of flood waters.
Do you live in Pinellas County, Florida, and have questions regarding the FEMA regulations that apply to your coastal property? Contact Mueller Remodeling today. We're a design/build home remodeling company that has renovated homes throughout the Gulf beaches region since our founding in 1990, and we'd be happy to discuss the options that are available for carrying out any improvements you have in mind.