Home Gym Addition Services in St. Petersburg, FL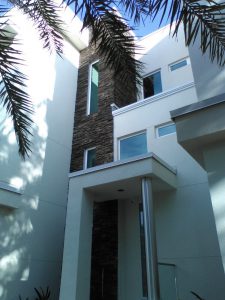 With the emergence of COVID-19, interest in exercising at home rather than at a gym is on the rise. However, it can be difficult to create a home exercise space that meets all of your needs. That is, except for the wise homeowners who seek out Mueller Remodeling's home gym addition services.
Whether you want to convert an existing space into a home gym, or add a room onto your St. Petersburg, Florida, home, Mueller Remodeling has the expertise needed to produce results you'll absolutely love. Drawing upon our several decades of home remodeling experience, we'll take all pertinent considerations into account while planning your home gym addition, including:
How much space you need to accommodate all of your equipment
How to match the aesthetic of your new gym with the rest of your home
How to provide the necessary amount of natural or artificial light
What flooring and other features best meet the requirements of a workout environment
Is Adding a Home Gym Worth It?
There are many compelling reasons to ditch your gym membership in favor of a home gym addition. For starters, you'll never have to wait around in the middle of your workout while the equipment you want to use is being used by someone else. Utilizing a home gym will save you time in other ways as well, since you won't have to travel to a commercial gym or get ready in a shared locker room each time you work out. Furthermore, your home gym addition will gradually help pay for itself over time by sparing you costly gym membership fees.
Are you interested in adding a gym to your home? Contact Mueller Remodeling today for a free consultation to explore the possibilities. We offer custom remodeling services in St. Petersburg and throughout Pinellas County, FL.