Professionally Installed Air Purification Systems for Homeowners in Belleair, FL
You want to feel confident that the air you're breathing in, in your Belleair, Florida, home is as clean as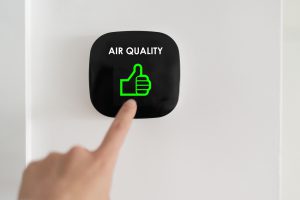 possible. In order to ensure you have optimal air quality, consider having an air purification system installed.
An air purification system proves to be a smart choice for any homeowner. This is because these systems are made up of fans that force air through a dense network of fine fibers that trap air particles. This is an effective design, as this filtration system can help remove dangerous particles from the air, including allergens, smoke, and mold.
If you are interested in having an air filtration system installed at your home, now is the time to contact Mueller Remodeling, Inc. We are a full-service home design-build firm that skillfully installs first-rate air purification systems homeowners can rely on.
Figuring Out Which Air Purification System Is Right for Your Home
If you are searching for an air purification system that will effectively clean the air of your indoor living spaces, look for a system that meets the Association of Home Appliance Manufacturer's (AHAM) standards.
AHAM has set guidelines that are designed to help measure an air cleaner's overall efficiency. At Mueller Remodeling, Inc., our air purification systems also meet the National Sanitation Foundation (NSF) standards, which is a certification that confirms that a product falls in line with strict guidelines for public health protection.
Determining the performance of your air purification system can also be supported by the Clean Air Delivery Rate (CADR). This program helps determine the total amount of clean air a system delivers in a set area. There are also separate scores that factor in specific air pollutants, which can include tobacco smoke, pollen, and dust.
The two-thirds rule is also an important factor to keep in mind. Here, the CADR of your system should be equal to at least two-thirds of the room's area— a system that has a high CADR will clean the air quickly and often.
Let's Get Started
At Mueller Remodeling, Inc., we offer flawless workmanship and unmatched customer service with every air filtration system installation. To learn more about the systems we offer Belleair, FL, homeowners, contact us today. We look forward to working with you.