Water Treatment Systems Available to Homeowners in Belleair, FL
Every homeowner wants the peace of mind of knowing that their home's drinking water is safe and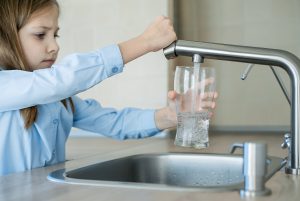 clean. In order to ensure that water from the tap is of the highest quality, consider having a water treatment system installed by the professionals at Mueller Remodeling, Inc.
We recognize the importance of homeowners feeling confident in their home's water supply, which is why we install water treatment systems for residents of Belleair, Florida. With a water treatment system in place, your water will be properly filtered and free of harmful elements.
The NSF-Certified Water Treatment Systems We Install
Choosing a water treatment system that is right for your home can seem like a daunting task, but it doesn't have to be, not when you partner with our team. We will help you develop a better understanding of what different water treatment systems offer and how to best understand what makes a system stand out from the competition.
When looking for a water treatment system, you want to choose one that adheres to the National Sanitation Foundation (NSF) standards. This certification confirms that a product meets strict guidelines for public health protection.
Additionally, all NSF products are required to go through rigorous testing that ensures they are reliable and safe. NSF certification is also a recurring process, requiring manufacturers to test their products continuously, so they always meet high-quality standards.
All of the water treatment systems we install are NSF certified, so you can rest assured knowing your system has met vital health and safety regulations.
Let's Get Started!
At Mueller Remodeling, Inc., we are a full-service home design-build company that installs water treatment systems for homeowners in the Bellaire, FL, area. Our impressive team is dedicated to completing every project with flawless workmanship and unmatched customer service every step of the way.
To learn more about the water treatment systems we install, contact us today. We look forward to working with you!