Experienced Condominium Remodeling Contractor Proudly Serving Treasure Island, FL, Residents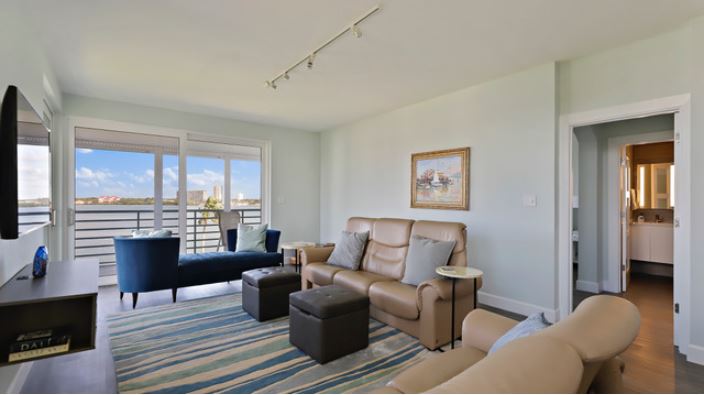 If you're looking to revamp your condominium so it's more comfortable, functional, and attractive to residents, there's only one condominium remodeling contractor you should trust—Mueller Remodeling! Since 1990, we've been the company residential property owners trust for outstanding remodeling services that leave residents in awe. If your Treasure Island, Florida, condominium is outdated, our highly skilled remodelers can bring it back to life with their expertise. Our outstanding work and unwavering commitment to customer satisfaction have helped us earn multiple awards from the National Association of the Remodeling Industry as well as an A+ rating from the Better Business Bureau.
The Condominium Renovation Services We Offer
Among our professional team of remodelers are two state-licensed general contractors with decades of experience executing full-service condo and home remodels. When you trust Mueller Remodeling to handle your condo remodel, you'll be able to choose from the following services:
Kitchen remodels with updated appliances, flooring, cabinetry, and more to create a more functional and aesthetically pleasing cooking space
Bathroom remodels complete with state-of-the-art shower systems, luxurious tubs, and more
Home office conversions that allow you to be productive right from home
All of our services begin with an in-depth, at-home consultation during which our expert will assess your needs, budget, and condo remodeling ideas while also taking into consideration the latest trends. From there, we'll put together a remodeling plan tailored to your preferences. Once we have your approval, we'll proceed with the plan while adhering to a tight schedule. And to ensure the condo remodel meets our high standard, an owner of Mueller Remodeling will always be on site to oversee the process.
Contact Us Today
To learn more about why Treasure Island, FL, residents love our condominium remodels, contact Mueller Remodeling today to schedule a consultation.